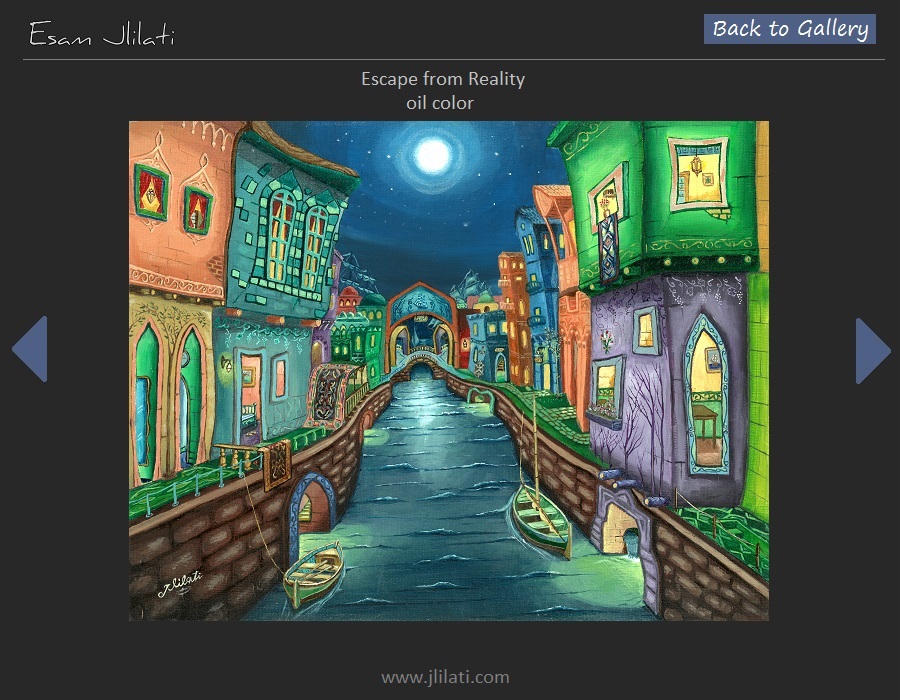 Do you ever just want to take a break from the real world? This painting allows you to do just that. This painting should take you to a peaceful and colorful world.
I called it " the escape from reality" . It is a place, where people would visit in their imagination when they want to escape our real life stress.
It is my imagination for a place where anybody would like to spend some time to relax and forget the stress of the modern life.
The elements in my paintings are from the real world but modified through my own style and color.
Escape from reality, Islamic Art, Barada